About the Late-stage Knee and Hip Osteoarthritis Composite Measure Working Group
The receipt of a total knee (TKR) or hip replacement (THR) has commonly been used in clinical trials as an outcome measure of "late-stage" osteoarthritis (OA). However, total joint replacement outcomes are highly variable, dependent on a patient's access and preference for surgery, the surgeon's preference, socio-economic and geographical factors. There have been calls by the clinical trial community and clinical regulators to define a clinical endpoint for "late stage OA", leading to the development of a new composite measure that can be used as both an outcome measure or inclusion/exclusion criteria in clinical trials.
The aims of this working group are to generate and define a set of candidate target domains to be included in all studies that aim to prevent or reduce TKR or THR, with a view to future developing a composite measure of the late-stage OA.
Francis Guillemin
Gillian Hawker
David Hunter
Lyn March
Jocelyn Bowden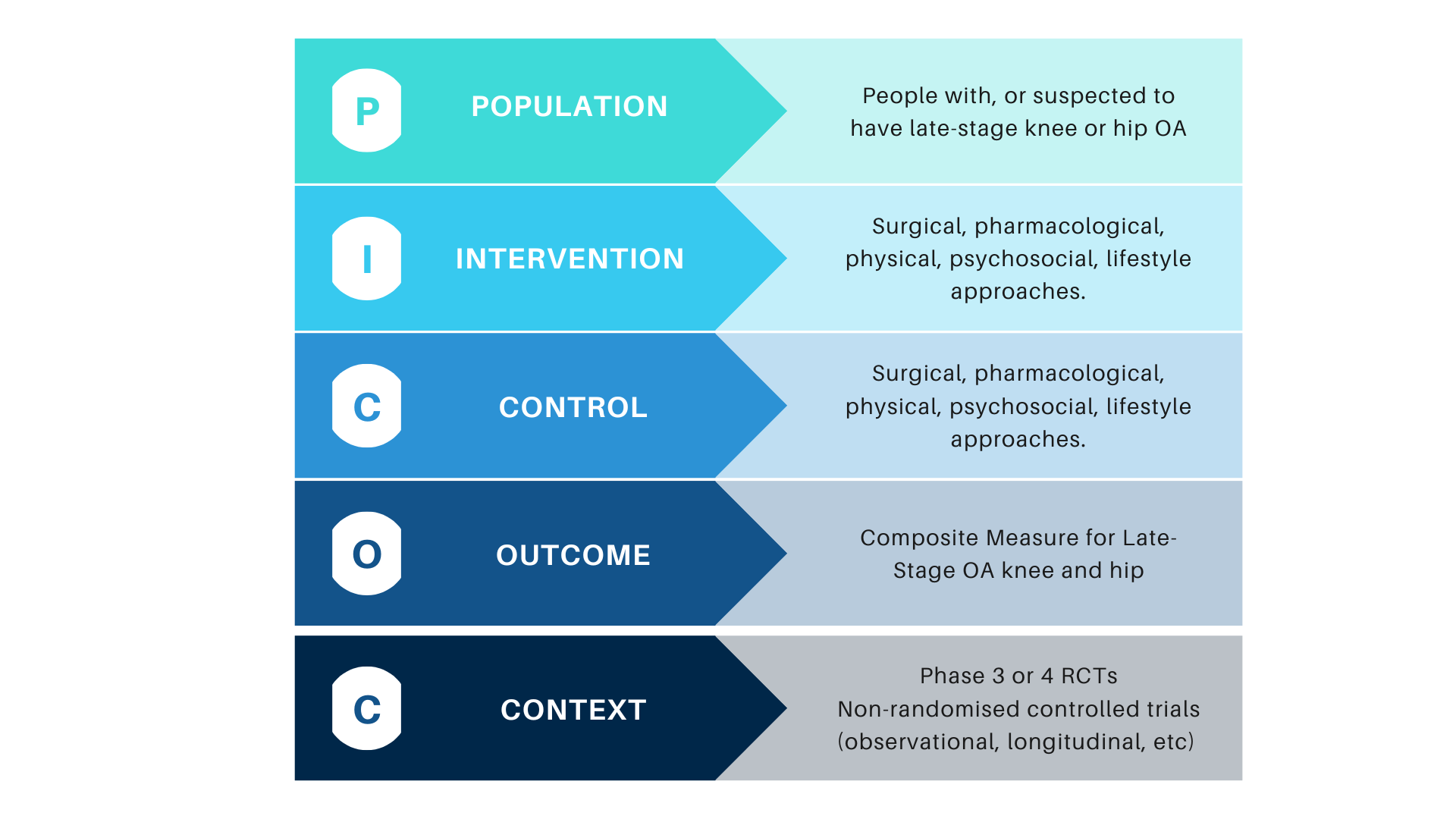 David Hunter
Francis Guillemin
Gillian Hawker
Lyn March
Jocelyn Bowden
Celeste Scotti, Global Program Clinical Head
Jürgen Löffler, Director Biostatistics
Tuhina Neogi
Toby Smith
Lauren King
Jean Liew
Marie March
Philippa Nicolson
Qiuke Wang
Phillip Conaghan
Peter Tugwell
Interested in joining the working group as a member?