OMERACT Technical Advisory Group
OMERACT has developed a more explicit process for determining when an instrument meets the OMERACT Filter of 'Truth', 'Discrimination', and 'Feasibility'. We have created guidance in the form of a Handbook and Domain and Instrument Selection Workbooks to help OMERACT Working Groups move through the Filter 2.1 process.
The role of the Technical Advisory Group is to critically appraise submitted documentation from OMERACT Working Groups for adherence to Filter 2.1 checklist requirements and to advance the methods used in the OMERACT Filter. After reviewing the documentation, the Technical Advisory Group will meet to agree on whether the processes were followed and justifications in place to support the decisions being proposed by the working group.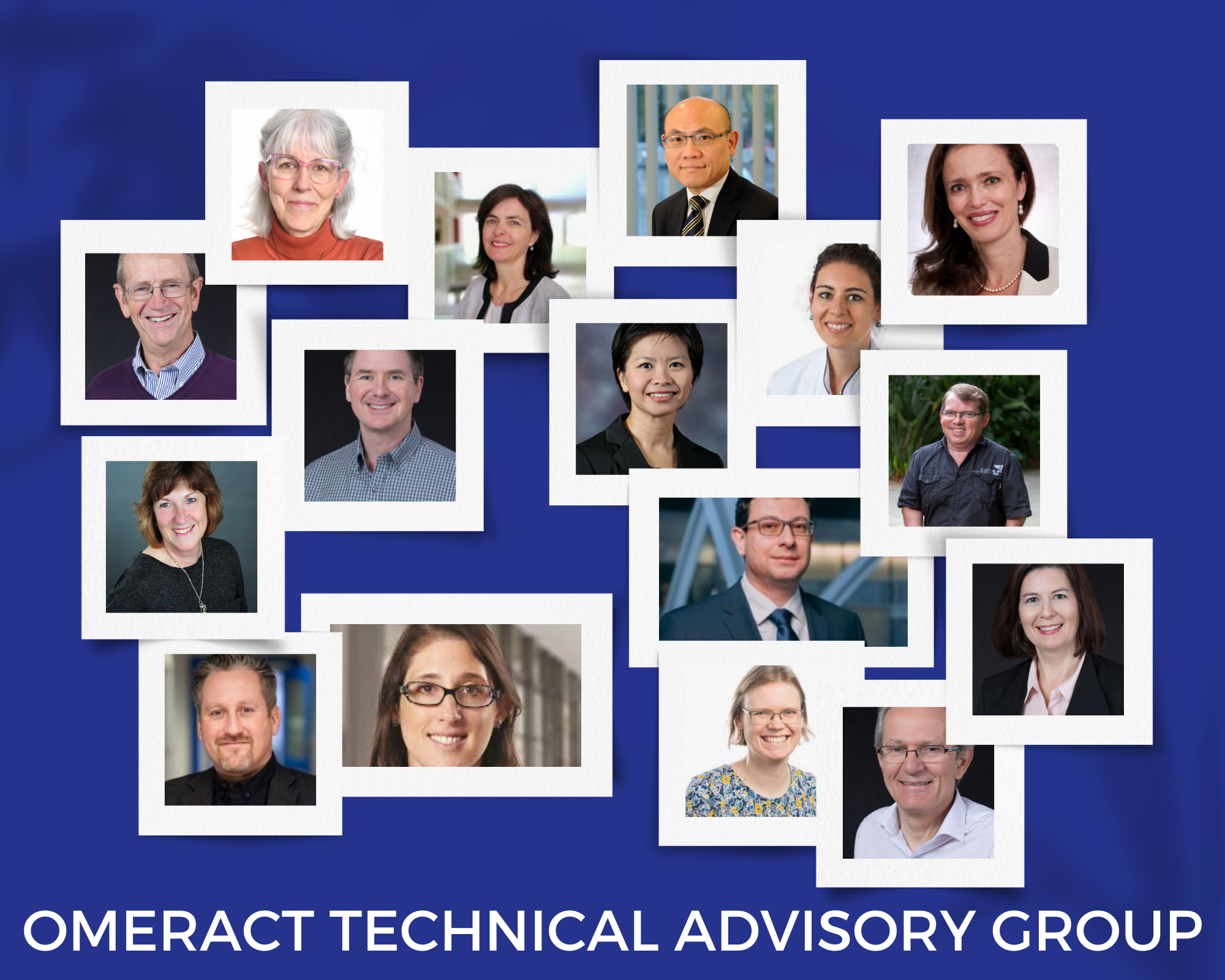 Dorcas Beaton - Co-Chair
Annelies Boonen
Ernest Choy
Robin Christensen
Andrea Doria
Catherine Hill
George Wells - Co-Chair
Cathie Hofstetter
Ben Horgan
Féline Kroon
Katy Leung
Lara Maxwell - Sr. Methods Advisor
Bing Bingham - Co-Chair
Sarah Mackie
Alexa Meara
Zahi Touma
Peter Tugwell